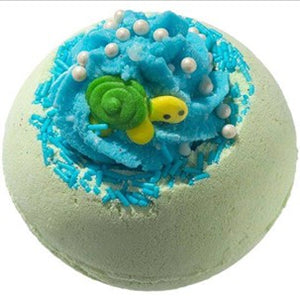 Turtle Recall Blaster
Travel to an underwater world that captures your imagination with wild scents and Coconut oil & Lime essential oil to uncover your true identity and wash away negative feelings.

Directions for Use 
Drop your Bomb Cosmetics Bath Blaster in to a bath of warm water and watch as it fizzes, releasing its perfume and essential oils, while the Bicarbonate of Soda softens the water. Rinse bath well after use.